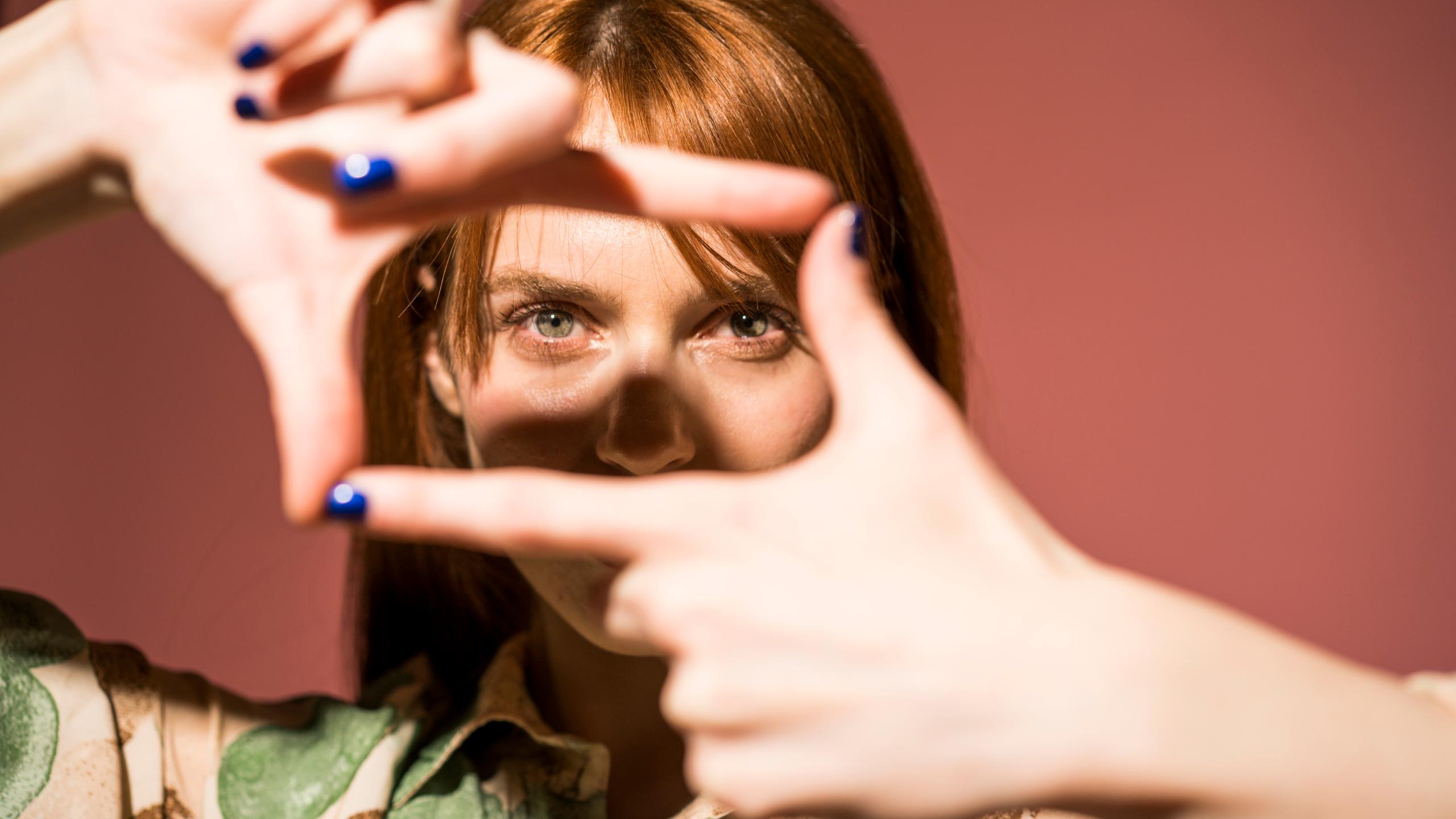 AD Guild is spotlighting a selection of female Assistant Directors who share their unique perspective on pioneering innovation and success across their field. With this comes an invite into the challenges and obstacles that they face, in an industry transitioning into a new era.
The seismic shift taking place in the film industry is immense. While today we showcase a handful of talented females belonging to the AD Guild community, the stories of these professionals exemplify the sheer dedication and commitment industry wide. Their experiences are a commendable reflection of championing change, challenging the status- quo and overcoming obstacles day-to-day, and in sharing their voice we hope this will help contribute towards this change.
Shelley Lankovits, 1st Assistant Director
Shelley Lankovits is a 30 year old 1st Assistant Director in TV & Film. Shelley has celebrated many successful milestones, one of them being her work on 'Chivalry' set to broadcast on Channel 4, exploring the complex state of gender politics in the #MeToo era. Shelley foresees the up-coming comedy-drama being a great form of satire, reflecting "the truth's of our industry" that are important to share.
Shelley's experiences so far have been commendable; "I initially stepped up last year on a show called 'All Creatures Great and Small'. I was fully supported and encouraged by another female 1st AD named Ursula Hawarth through the screen-skills initiative. I am empowered and grateful to her for all she did, as another example of a strong motivator in the male dominated industry."
However, Shelley highlights the unique challenges that come with her professional success; the importance of mastering a work-life-balance, and never prioritizing success at the expense of one's physical or mental wellbeing. With that being said, the 1st AD's plans for the future are as inspiring as her current career to date; "I would like to empower all up and coming female AD's to develop the inner strength and power to stand up for themselves whilst on-set i In full knowledge that change is happening, but it will take us all as a collective body to make it happen."
Jo Tew, 2nd Assistant Director
Jo Tew is a 2nd Assistant Director who started her career as a Runner in the film industry in 1997. As an accomplished female AD pioneering across TV & film, Jo has worked on titles such as 'Never Let Me Go', 'Allied', 'Sherlock Holmes' and 'Jane Eyre'. Jo's dedication to greater representation, diversity and equality, is one of her many commitments as a female AD.
With a vast array of titles under her belt, a career milestone for Jo has been described as "being part of a film crew working on a project across multiple countries". Not only this, but "having met, worked and been supported by so many wonderful women (and male) crew members around the world."
However Jo, who's esteemed professional background speaks for itself, acknowledges there is plenty of room for improvement in an industry thriving to achieve greater representation. For this 2nd AD equality of opportunity means more than simply 'gender representation'. Jo explains; "opportunity means opening up access to the industry through training, as well as opportunity for young people from economically disadvantaged backgrounds."
Jo continues; "This also involves looking into alternative and innovative working structures that can make working in the industry more sustainable for a wider and more socially representative workforce."
While the work of Jo, like many other female AD's, has been influential in reflecting females in a position of decision making and creative control, it really is the "new generation" Jo feels must feel empowered. In order for that to take place they must join a fairer more inclusive industry. "They are the future of the AD Guild" shares Jo. "We must pass our knowledge on".
Erin Morris- Large, 2nd Assistant Director
Erin's first job in the Film/TV Industry was in 2006 as a runner on The Tudors. Erin graduated from UCA Farnham in 2012 with a BA (Hons) in Film Production and since gone on to become a 2nd AD on productions such as 'This Sceptred Isle' & 'Half Bad' for Netflix and many other TV series and Feature Films.
"When I first started out, I was always conscious of the way many men treated me and spoke to me on set because of my age and gender" shares Erin. "But with time I have found myself, and my voice, and thus am met much more frequently with support and kindness from my male colleagues."
However, Erin also shares the importance of acknowledging the current challenges in the film industry currently at play. " I, and many others, are often still met with hardships from male colleagues who haven't unlearned sexism." shares Erin. "While I have seen a change in many, I hope we can continue to teach how to unlearn the unfair and often very difficult treatment of women on-set."
Erin has big plans as a young, and truly inspiring, female AD who strives ardently to contribute towards this change. "I want to continue to help shape the change including the treatment of crew, most notably Runners, steering us in the right direction of holding and pushing the rates, better workplace conditions and working in a better, more fun and positive place to be in, because it CAN be just that!"
Undoubtedly, Erin will be a part of a new generation of talent marking a shift in the film industry, with AD's paving the way. Erin concludes; "We have the best years to come for our department and I can't wait to be a part of it!"
Ursula Hawarth, 1st Assistant Director
Ursula Hawarth is a 1st Assistant Director, having been in the role for 10-11 years following her work as a 3rd AD for 9 years. Having come from humble beginnings, Ursula left school at 16 and went to university in 1997. Following this Ursula landed a runners job in London that paved the way for her shining career. Her work includes 'Jane Eyre', 'The Bad Education Movie'' and 'The A Word', however her real accomplishments lie in her commitment to giving back across the industry sector.
"I believe in giving back," shares Ursula. "I attend as a guest speaker to University of Salford because I believe inclusivity and accessibility for the film industry begins at the school level". Undoubtedly, Ursula is an inspiring example of success to her hometown, but beyond this, she advocates tirelessly for greater inclusivity on a socio-economic level as well as in gender representation.
"It's hard for a woman to be an AD when it's been considered traditionally to be a 'male role', there are barriers that need to be broken down". However, the magical spark of being a female AD, to Ursula, is truly irrevocable. The ability, as Ursula puts it for an AD to "marry the pragmatic with the creative" is a special skill-set, an approach she feels women excel in (alongside many men of course). However, it is this unique approach we must celebrate, that makes female AD's beyond just suitable, but successful in the role.
As women claim the space they deserve in both the AD realm, and the film industry at large, it seems there is an exciting new chapter ahead, fuelled by passion, dedication and a relentless spirit for change, with the AD Guild talent waving the flag.